AIESEC Cultural Exchange
Tell me, and I will forget. Involve me, and I will remember.
International education events have produced profound results, from Holiday Card Exchange to the face-to-face cultural exchange with TKU international students. But we don't stop there. Thanks to Lydia from AIESEC Taiwan, students at ZhuWei High School have another chance of close-distance cultural exchange.
No more rushing to the meeting hall for a single speech. This time, our friends from foreign lands—Flo from Bavaria and Andrea from Italy—give FOUR presentations, each exclusively for one single class.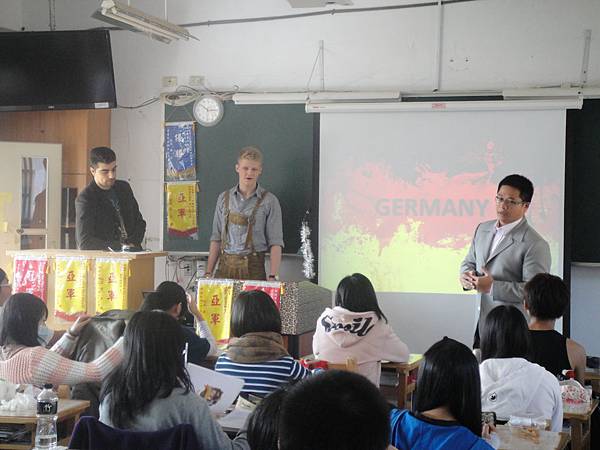 Thus on three consecutive Thursdays, Flo and Andrea bring us their marvelous talks. They talked about their own countries, special cuisines, and even common gestures.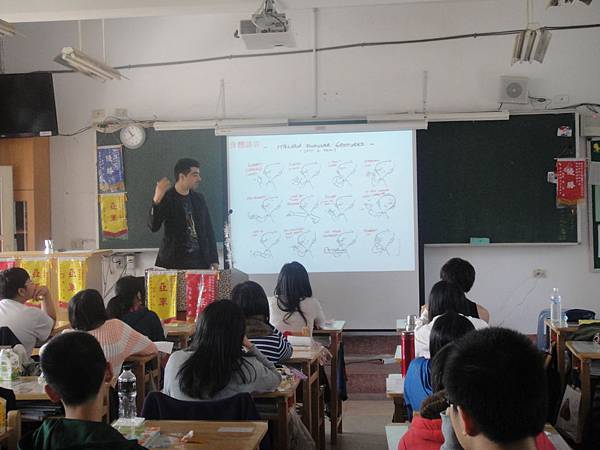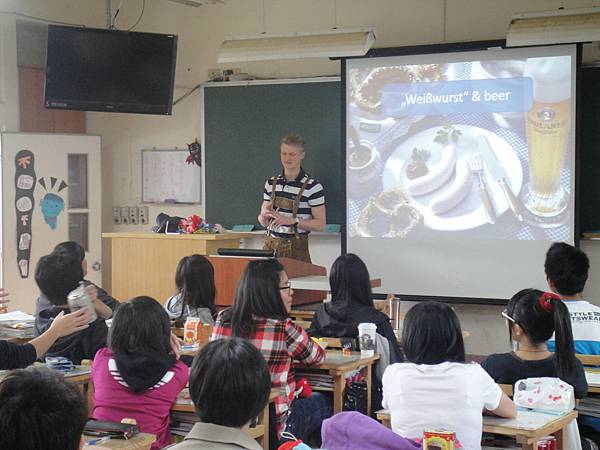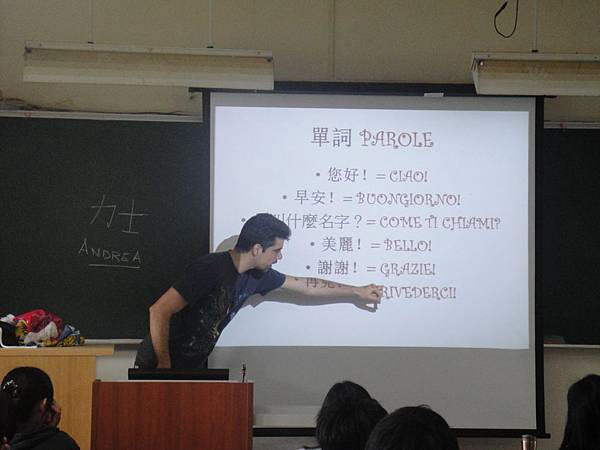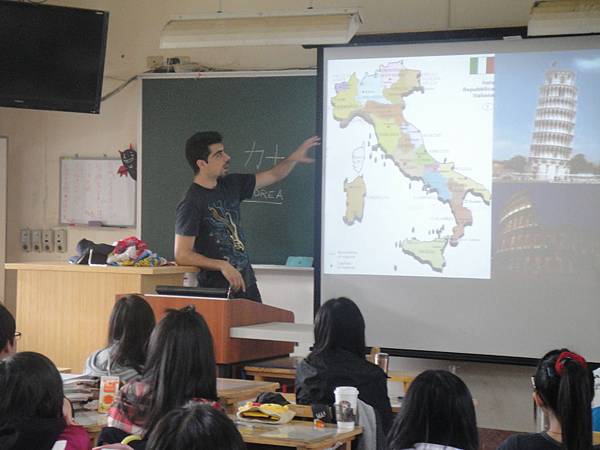 Our students listen with great attention as well as joy. Again, this is a unheard-before learning experience for them.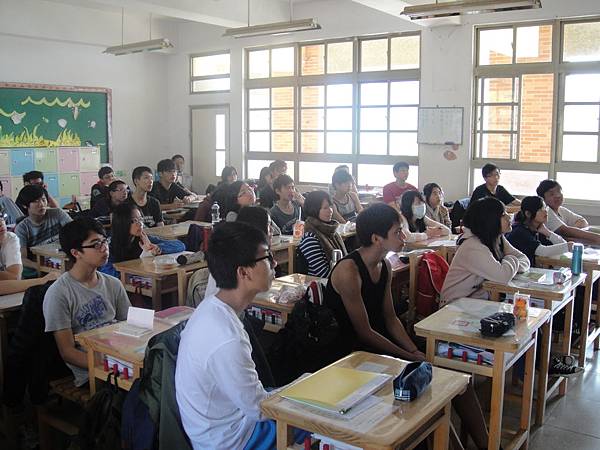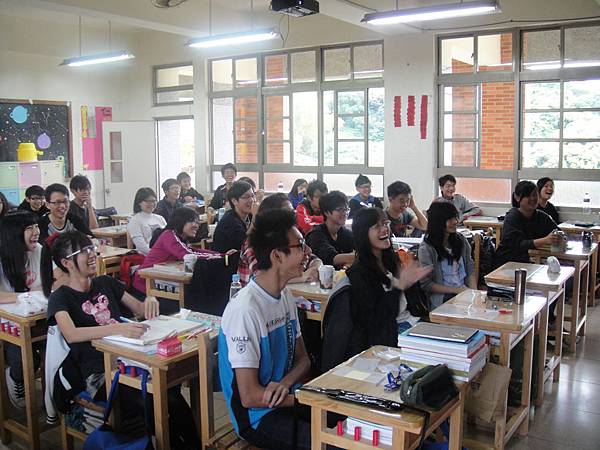 By the end of one lecture, some students even have some interactions with our guest speakers—they ventured to mimic Jodein, a traditional but difficult chanting skill famous in Bavaria. Well, their performances seem a bit hilarious. Yet, this is the core essence of learning, isn't it? Involve our students, and encourage them to explore.