TKU Cultural Exchange
Know thy neighbors, and let them know about you.
Our Holiday Card Exchange 2012 has come to an end, but our international education proceeds. With great gratitude to Dr. Ying-hsueh Hu from Tamkang University (TKU), our students had some cultural exchanges with TKU international students! And finally arrived our guests: international students from Vietnam, Japan, and China.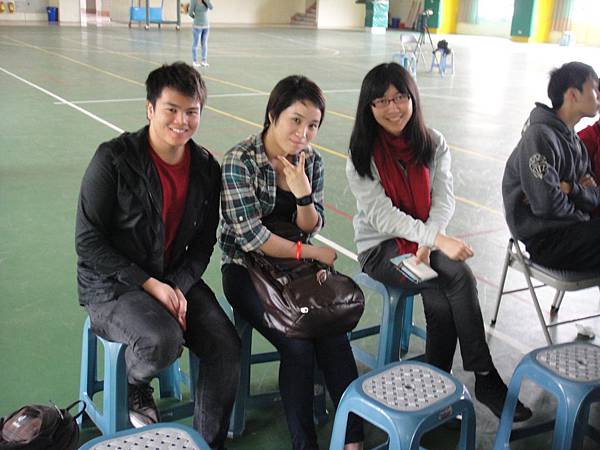 With never-seen eagerness, our students rushed to the meeting place, waiting for our international partners to arrive. This is their first time of authentic interaction with foreigners, after all.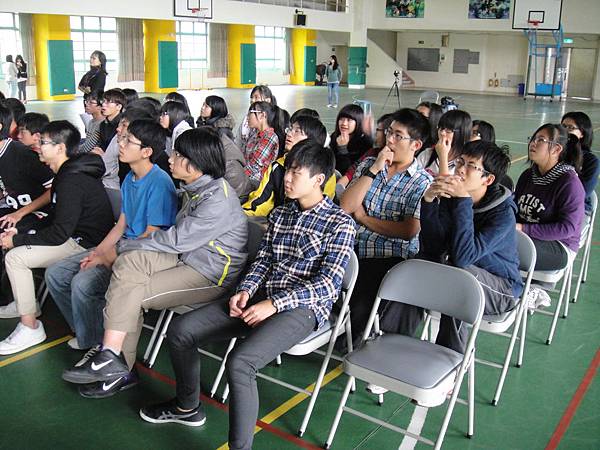 Today's event involved more than the cultural sharing of their respective tradition—our students will also introduce some of Taiwanese cultures as well.
So here came our first speaker: a lady from Beijing, introducing something special in her hometown. While holidays in China are to a great extent similar to those in Taiwan, still there are some minute differences, and our students surely benefited from the finding.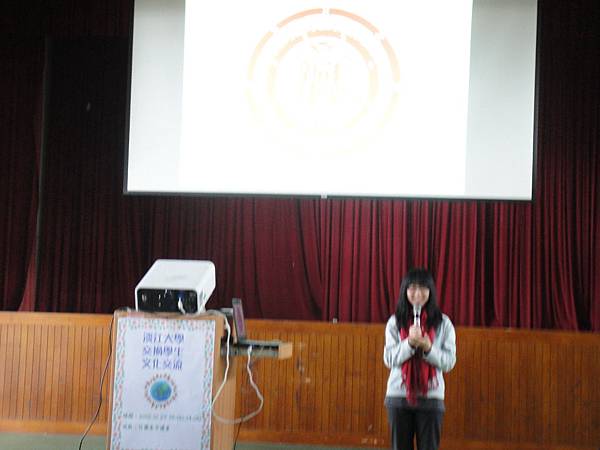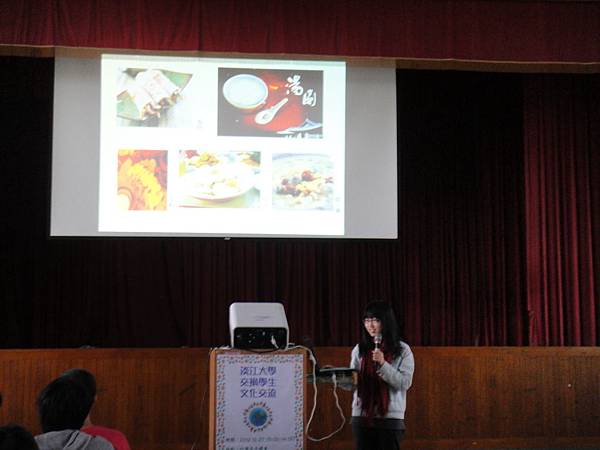 Afterwards, two international students from Vietnam gave a presentation on some of their holidays. To our surprise, many of Vietnamese festivals are pretty much like ours. They also have the Lantern Festival!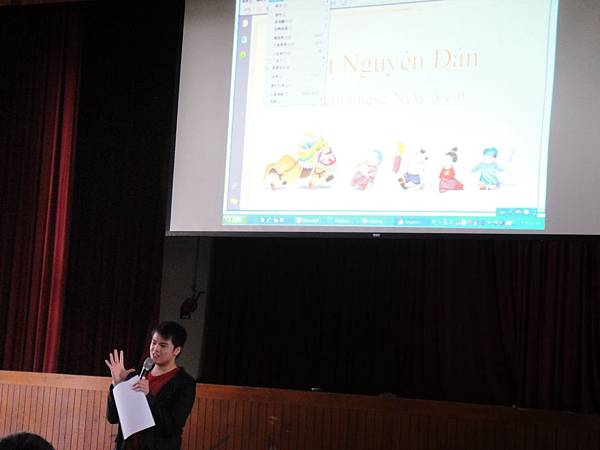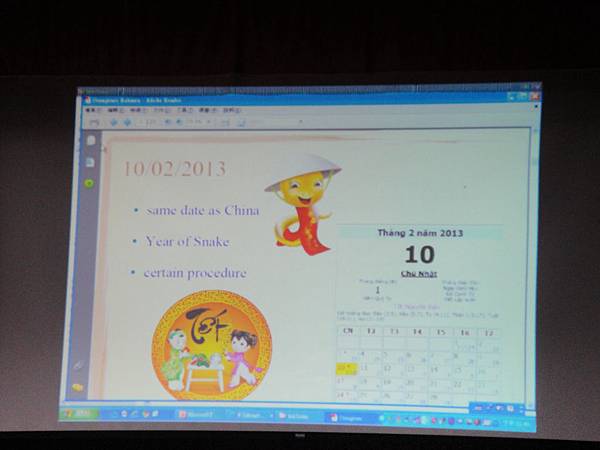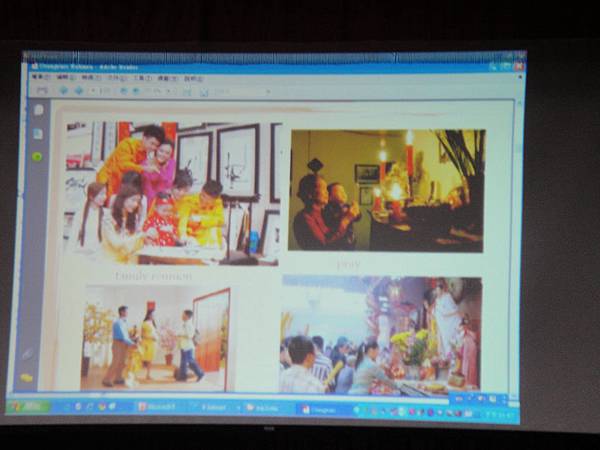 One, two, three, clap clap clap. This might sound a bit silly. But each presenter receive great clapping and cheering. Finally on the stage were three exchange students from Japan. With vivid photos as well as description, they talked about the temples, festivals, and costumes in Japan. Really wonderful and eye-opening experience.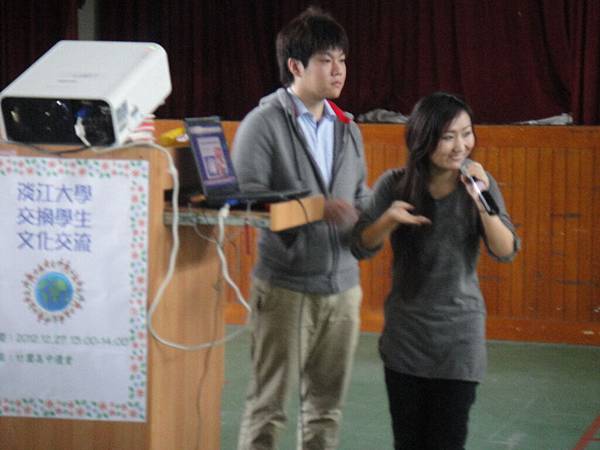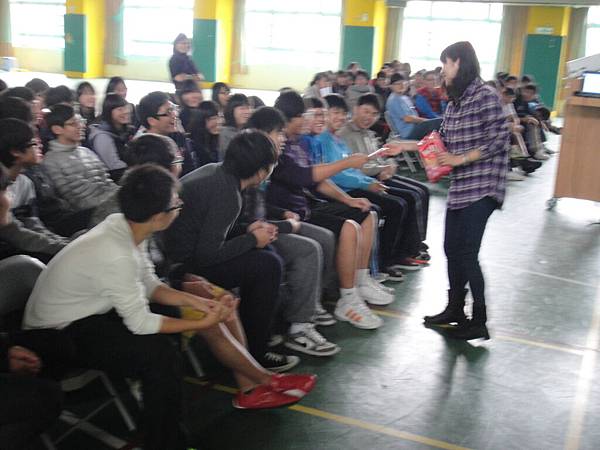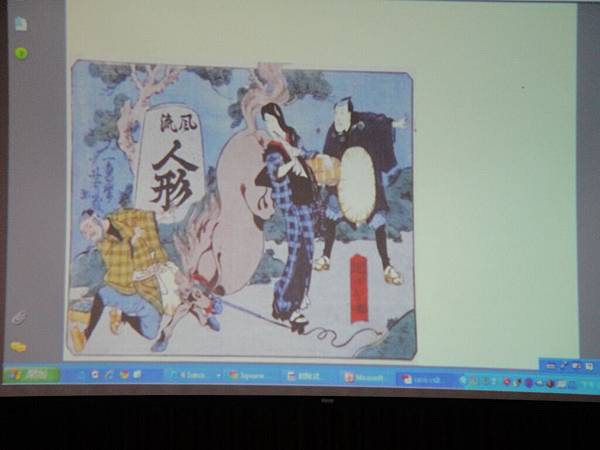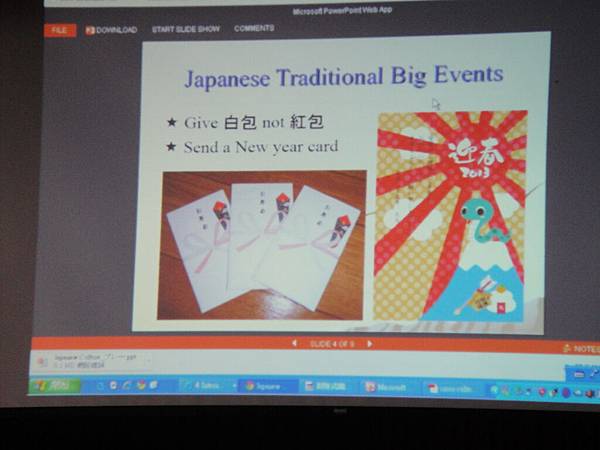 Of course, after their cultural sharing, our students also presented something in return. They made a small drama and a brief intro of Tamsui. And I am deeply convinced that both sides benefited from this event.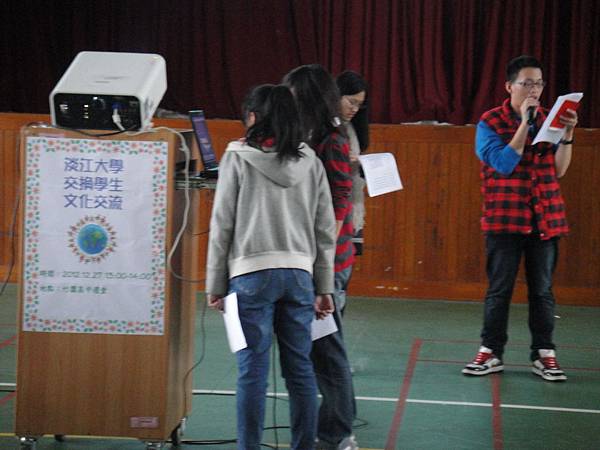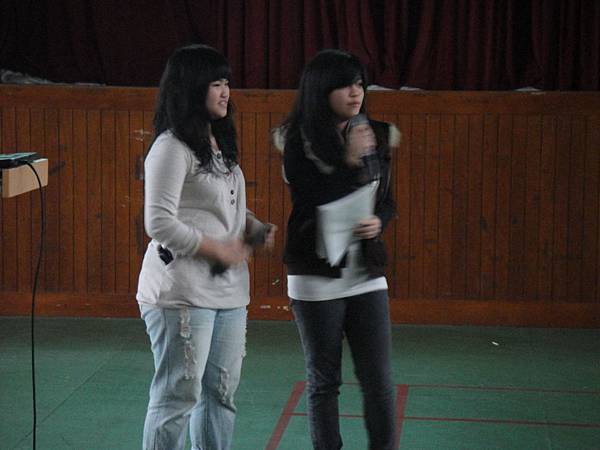 After the meeting, most of our students were excited about it. Looking for more? Well, be patient. I believe more opportunities will come up.